Engraving
We also sell sheets of the materials that we make our signs and labels with. If you have your own engraving equipment then these items maybe of interest to you.
---
.
Engraving Overview
These are some of the products we are able to mark and engrave.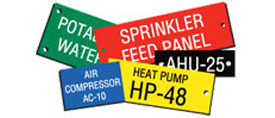 Engraved Labels
We offer a variety of laser or rotary engraved plastic labels suitable for indoor and outdoor application. Large range of colours available.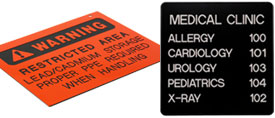 Engraved Signs
Laser or rotary engraved plastic laminate signs, available in indoor or outdoor materials. Robust signage. Add your logo.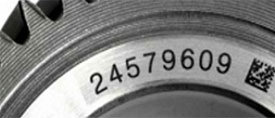 Part Marking
Permanentley mark metals parts with fibre laser engraving. The engraving penetrates the surface of the material.
Machinery Plates
ID plates for machinery. Perfect for low volume runs, or one off machines. We can also fill out the variable details with traditional diamond drag engraving.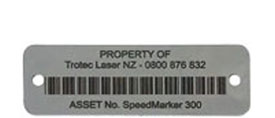 Stainless Steel Labels
Industrial labels are the ideal solution for labeling in environments that require frequent cleaning. We cut in house any shape or size, then permanently mark.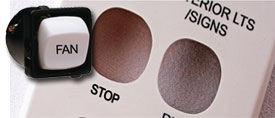 Switch & Switch Plates
The fibre engraver permanently marks the surface giving a crisp finish label that won't rub off.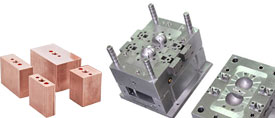 Electrodes & Molds
Detailed logo's and details can be deep engraved into the copper electrodes and injection molds.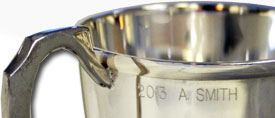 Annual Trophy Engraving
We also engrave names and dates on trophies, cups, shields etc.
---
.
Our Equipment
Our engraving, milling & marking equipment is modern and accurate. Repeatability is very important when personalising products. The mark you get today will match the mark made last month. We use machinery from Haas Automation, Newing-Hall, Mimaki & Trotec.